Internship: Sales, Marketing & Communications – German Speaker
Your adventure starts here! Are you ready for an exciting role as a Sales and Marketing Intern at Spryng? We're in search of a candidate just like you: someone with a strong commercial drive, unwavering determination, and a persuasive ability that sets you apart. For this role, native German is required.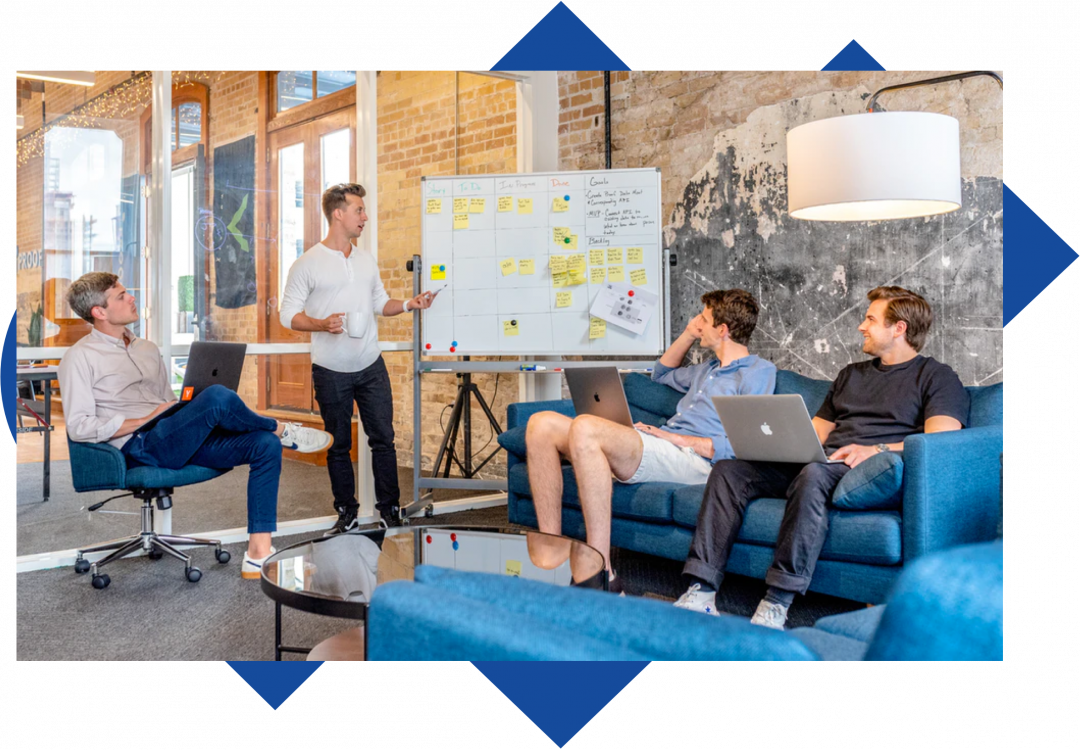 | | |
| --- | --- |
| Position | Sales, Marketing & Communications Intern |
| Education level | Bachelor, University |
| Location | At our office, in the heart of Amsterdam |
| Workload | 4 – 5 days per week |
| Start of internship  | January / February 2024 | August / September 2024 |
| Duration | 4 – 6 months |
| Type of internship | Collaborative internship |
| Internship allowance | €450 + daily lunch and regular team outings |
Location: Amsterdam | Fulltime | Sales and Marketing | Required native language: German
What does Spryng actually do?
Spryng is an ambitious and accessible company, founded in 2006 and located in a beautiful open and green office in the heart of Amsterdam (In "De Hallen").
As a messaging provider for SMS, WhatsApp for Business and RCS, we deliver our services worldwide to companies in all conceivable sectors, enabling them to reach their customers easily and efficiently. You can think of a message about what time your order will be delivered at home, an appointment reminder from your doctor or dentist, a login or verification code to log in securely, or a discount code from your favorite store.
SMS? That may not sound very sexy right away, but don't "swipe us right to the left" just yet. After all, our young (whether in age or spirit) ambitious team, with whom we enjoy having drinks and going out, works for us with great pleasure for a reason so there may be more to SMS than you think!
In fact, we don't just sell SMS but we really sell a solution to our customers for their (communication) challenges. Our customers (from TUI, Mediamarkt and Roller to the bicycle repair shop on the corner) experience process optimization, cost and time savings and even an increase in turnover through the use of SMS. But it's not just the SMS that ensures this, we also recently added WhatsApp to our product portfolio and are working on RCS & Mobile Connect. So plenty of new projects! We are currently experiencing tremendous growth both in the DACH region and abroad and therefore we see (even) bigger market opportunities in the near future.
What are you going to do?
At Spryng being an intern is not about making coffee or copies. Unless it's your own coffee 😉 As an intern here, you will be a full member of the team. It is not for nothing that many interns stay on at Spryng alongside/after their studies.
During the internship you will work on the following three areas: sales, support and marketing. You will officially join the DACH sales team consisting of 1 Country Manager and 2 Business Developers. Within this team you will have the opportunity to contribute to the expansion of our DACH market by finding, approaching and of course convincing new potential customers to use our services. With us you get to execute the entire sales cycle, something which is super instructive and which we will of course help you with. We will train you extensively first and you will only do it when you feel comfortable with it, so don't let it scare you off.
Besides the sales activities you will support our Marketing Manager in various projects and help to strengthen and expand both the name 'Spryng' and our network worldwide, increasing our online visibility. Social media obviously plays an important role in this and you will also be responsible for writing and designing posts that we distribute via LinkedIn and Instagram.
A third important task within Spryng is providing support to our customers. Here you will help our Customer Experience department and assist our customers via chat, phone and email as best as you can so that our customer is (and stays) satisfied. This will help you enormously in your sales and marketing tasks because in the Customer Experience department, you will learn a lot about our customers, their wishes, our products and even a little bit of technology!
At Spryng you get a lot of freedom in your tasks and your own responsibilities. We take your wishes and ideas seriously and you are also always involved in conducting meetings, training sessions and brainstorming sessions related to the above topics.
Why Spryng?
Challenging and diverse work where you will really learn and contribute to something, and 20+ nice colleagues, an international network 250+ colleagues of more than who work hard (during office hours) and play hard (so lots of office drinks). Other than that every quarter a team outing organized by Spryng (where dancing on the table is no stranger to us), and a cool office in the heart of Amsterdam, where you will enjoy going to your internship every day, plus daily extensive lunch. Last but not least, an internship allowance of 450€.
Apply now!
Got excited after reading this vacancy?  We are looking forward to receiving your CV with a short motivation via recruit@spryng.nl. If we see enough common ground, we would like to invite you for an introduction. Do you have any questions about the position or the application procedure? Feel free to call! 
Acquisition as a result of this vacancy is not appreciated.
Hiring team for this position